A New Generation Getting Housekeys
2023 marked a new "first" for me – someone I watched grow up hired me to help them buy their first house.
Yes, it made me feel a little old, but more than anything it made me so happy to see a smart, forward-looking young adult taking a significant step towards home ownership and becoming a part of a community.
I first met Halle Pollack when she was in Pyle middle school. Halle and my daughter Aliza were in the same grade. Over the years I watched her grow up and became friends with her family. When Halle texted me about buying a home I was so excited.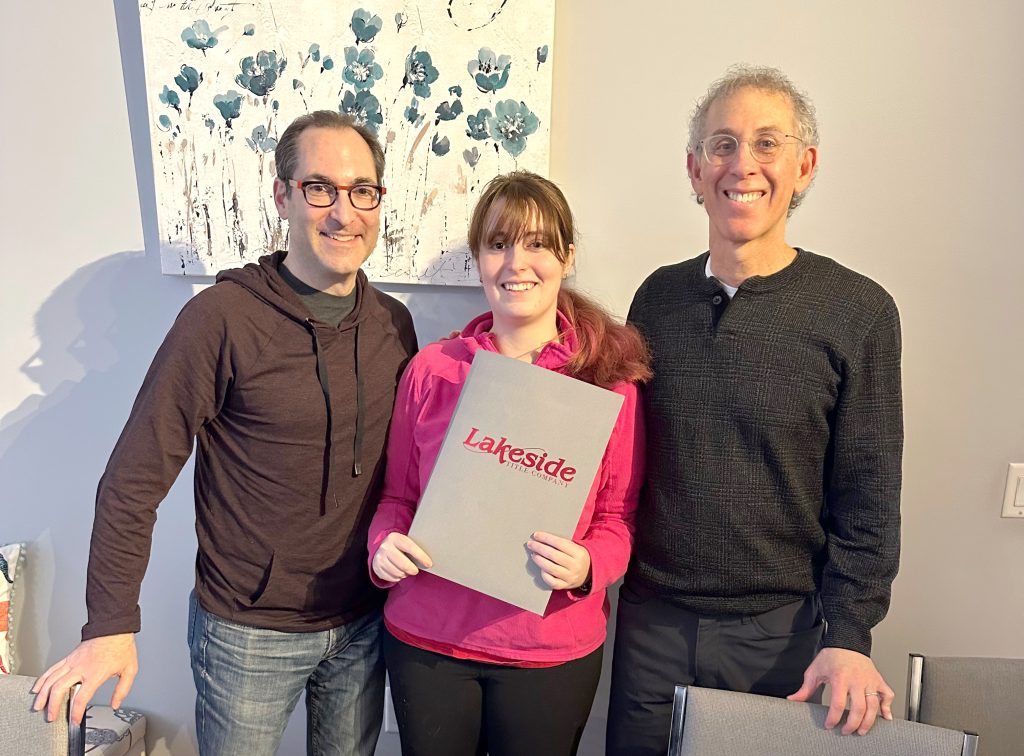 We start every new buyer client relationship off with a Buyer Orientation Meeting. It's where we go over all the things a new home buyer needs to know. During Halle's orientation meeting she had so many excellent questions and it reminded me of how much I love helping first time buyers.
Halle's dad, Alan, joined the meeting as well. It was great to have him share his wisdom and experiences on the benefits of home ownership. We marveled at how time passes and how our kids keep reaching new milestones.
To my surprise, Halle had already identified a property that she wanted to purchase. It was a condo unit in her building located down the hall from where she was renting. So Halle, her parents, Alan and Debbie, and I all went to take a look. We loved it.
30 days later she closed on her new home. Halle is probably among the first of her peers to buy. For me, she is the first client that I knew as a kid and also had the opportunity to help as an adult.
From a generational perspective, I have been helping my age group's parents for years. This is opening an exciting new chapter as we begin working with my age group's children as well.