A Seed Of An Idea Grows Into a STEM
You likely know Jill Chessen as a part of the Ron Sitrin Team, a former real estate lawyer turned powerhouse Realtor. You probably didn't know about Jill's passion project, KID Museum.
Jill, along with her long-time friend, Cara Lesser, wanted to create an inspirational and educational environment for kids of all backgrounds.
From the germ of an idea inspired by the Maker Shop at the Children's Museum of Pittsburgh, they formulated a plan. In 2011 they started laying the groundwork and in 2014 they opened KID Museum in the basement of the Davis Library.
Since then, Jill and Cara have been busy. Cara focused on the business side, educational content, and creative aspects while Jill took on the legal details: forming a 501(3)(c), reviewing contracts and even handling bookkeeping and payroll for a short time! Along the way, they met a lot of politicians, business and community leaders, and did some serious fundraising.
Their hard work and dedication paid off. Now, nearly 10 years later, KID Museum and its 32+ employees, have just moved to its new 28,000 square foot, state of the art facility in downtown Bethesda.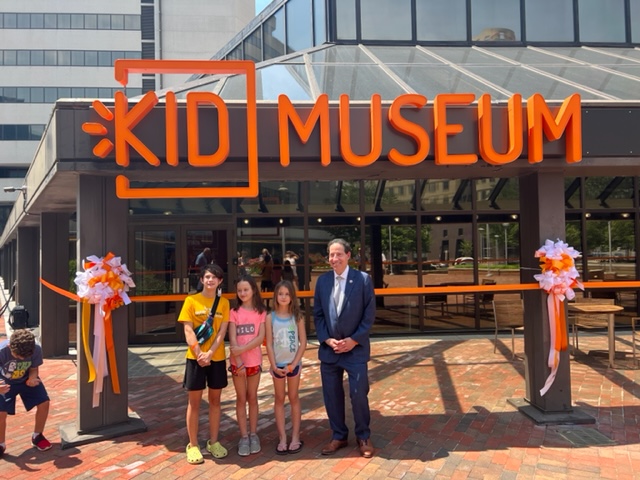 KID Museum helps foster the "Minds of Makers" through creativity, problem solving, teamwork and compassion. Their aim is to help the next generation develop skills to invent a better future.
Curious learners can dabble in robotics, arts, electronics, woodworking, lighting, textiles and infinitely more.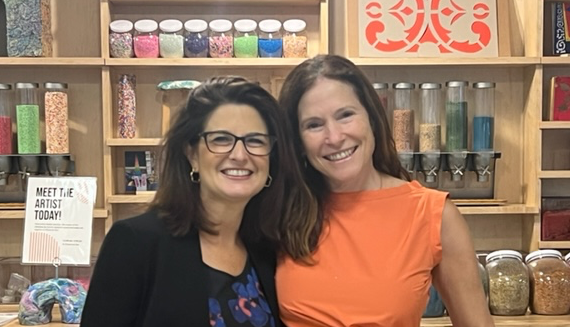 KID welcomes a constant stream of field trips from area schools, runs immersive summer camps, hosts inspiring community speakers and is open to the public on Sundays. KID is constantly expanding its reach by providing a mix of school-day and out-of-school time programs for youth and educators across the Region. They have made it a priority to include underserved communities and traditionally marginalized populations.
You can learn more about the programs offered at KID Museum and opportunities to get involved by visiting www.kid-museum.com.