A Most Amazing Good "Deed"
Lorena grew up in El Salvador as the oldest of 15 children. She had the responsibility to be the first one up every morning to feed her family and the ranch hands.
Eventually she made her way to the United States and earned a living cleaning houses. Along the way, she met Lisa and Tim Daniel and started working for them.
After having her second child, Lisa injured her back to the point that she had frequent bouts of debilitating pain and sometimes immobility over a period of several years. At the time, Lisa and Tim were working and raising two young children and, in addition, Tim occasionally needed to travel for work. They worried, "how would they keep the household functioning while Lisa was sidelined?"
Without hesitation, Lorena came to the rescue. This often meant coming over in the evening after working all day cleaning someone else's house, to cook dinner, help get the kids to bed, often spending the night so as to help get the kids ready for daycare and/or school the next day.
Literally for years, whenever the situation would arise, Lorena would come and stay to help. Eventually, Lisa got back on her feet. Lisa and Tim wondered how they could ever repay Lorena?
Over time they learned that Lorena was living in one room of a relative's house. It was not the best situation as Lorena felt like a guest and had limited access to the kitchen and other living areas.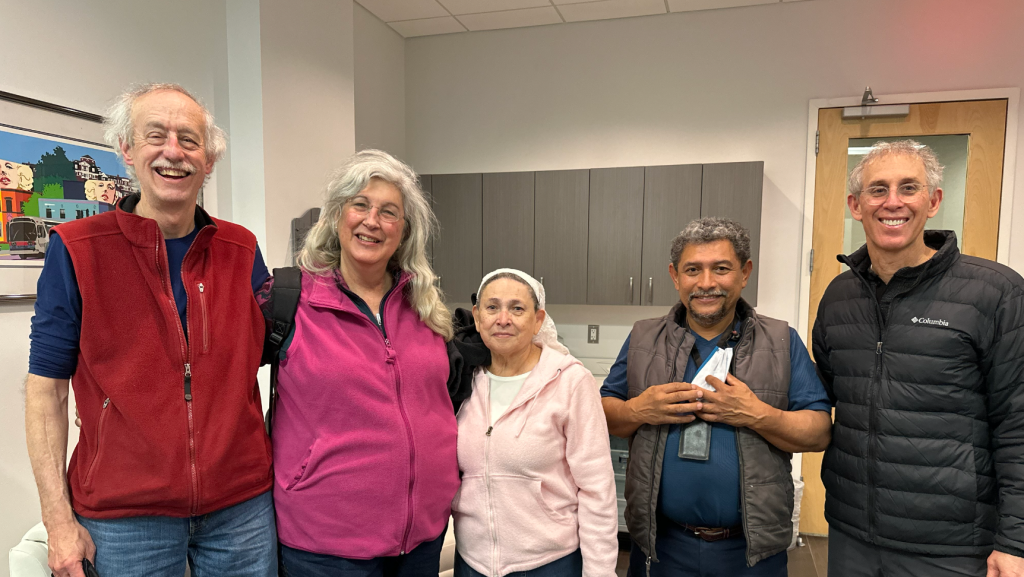 Lorena really wanted to rent her own home and have a place for her children and grandchildren once their visas came through. Tim and Lisa tried helping her but quickly found that renting a safe place can be very challenging for a widow with no credit history and limited cash reserves as Lorena was sending a large portion of her earnings to her El Salvador family every month.  
It didn't take long for Tim and Lisa to realize that the best option was for them to buy a place and rent it to her. Eventually they found a nice 2 bedroom 2 bath condo in Silver Spring. Lorena moved in, at first with her daughter-in-law and infant grandson, and later her Salvadoran family was able to join her as she had always hoped. For 21 years it provided a stable home for her and her extended family.
This year Tim and Lisa decided to leave Rockville and move closer to their kids. As they were preparing for the move, they began thinking,"what should we do with Lorena's condo?" They had a small remaining balance on their mortgage and a ton of equity.
It's not often that I shed a tear at settlement, but at this one, we all did. Lorena and her son paid off the remaining mortgage and Tim & Lisa chose to forgo a profit and deed the property over to them. It was a remarkable event!
Lorena is now part of the American home ownership dream.
After the settlement, I asked Lisa "Lorena must feel so appreciative for what you did for her?" Without missing a beat, Lisa replied back, "No, it's Tim and I that are so appreciative for all that she did for us".