And Now, Meet Howard (county)
Opportunity is knocking right outside of Montgomery County – take a look and see why.
New clients, Ben and Salin, were describing what they wanted in a house. They had three must haves. Ben wanted a big lot, Salin needed a reasonable commute, and they both wanted a very good school district.
Based on Salin's daily commute to Lanham Md, they felt that the eastern parts of Montgomery County or most of Howard County could work for them.
"Howard County?" I said. "Wow. You're the fourth person this month that told me they're looking to buy in Howard County."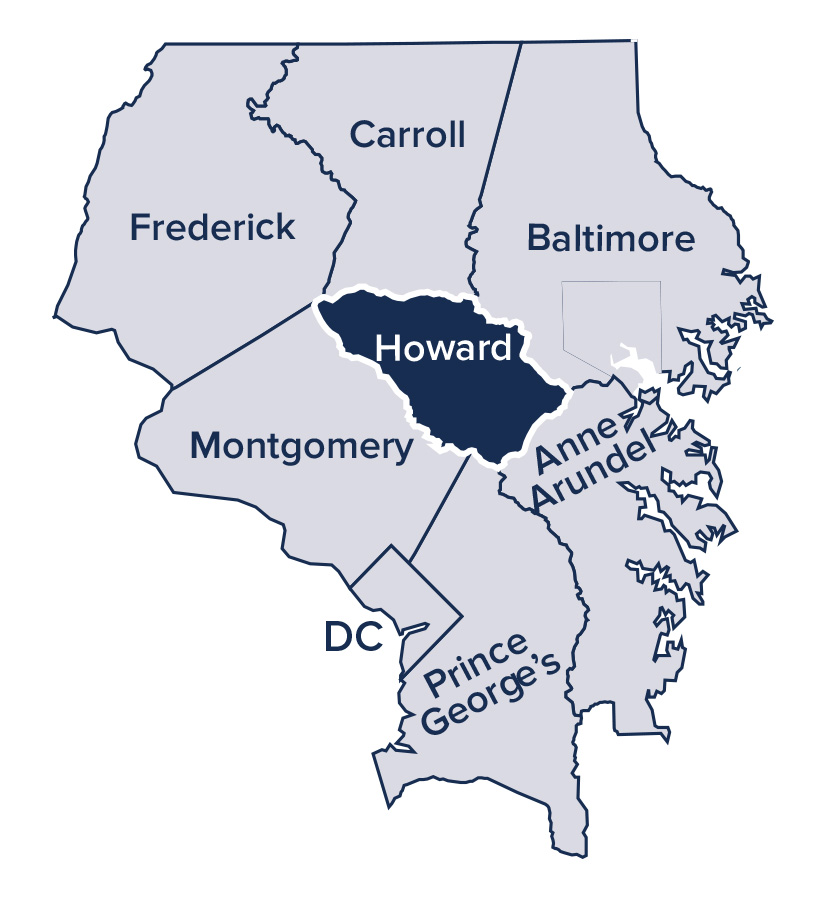 Up until now, in a typical year, we'd help three or four clients find a home in Howard County. It's getting more and more popular and fast. I think this is happening for three main reasons, price per square foot, changing commuting patterns and school rankings.
The prices in Montgomery and Howard County are both going up. However, the difference is, you get more for your money in Howard County. On average, Montgomery County homes sell for $100,000 more than Howard county homes. That extra $100,000 in Howard translates into some combination of a bigger yard, a two car garage, more modern kitchen and baths, or just a much bigger house.
Our evolving work from home and commuting patterns give Howard county the edge. Ben works from home four days a week. For him, getting a nicer home office is a meaningful upgrade. The extra home office space is a great trade off for the slightly longer, but less frequent commute.
Both counties are known for their excellent schools. However, according to Niche (they analyze and rank every school in America) the Howard county school system is ranked # 1 in Maryland. No worries for all of us in Montgomery county, we are close behind at #2. What sets Howard county apart is that a higher percentage of their schools get "A" ratings, whereas Montgomery county has more of an "A – B" mix of school ratings.
And that's what's driving more and more buyers to Howard County.
Now back to our story about Ben and Salin. We quickly discovered that Howard County was experiencing the same competitive market that we're used to here. Quality homes, priced right, sell quickly with multiple offers. Many sell above list price.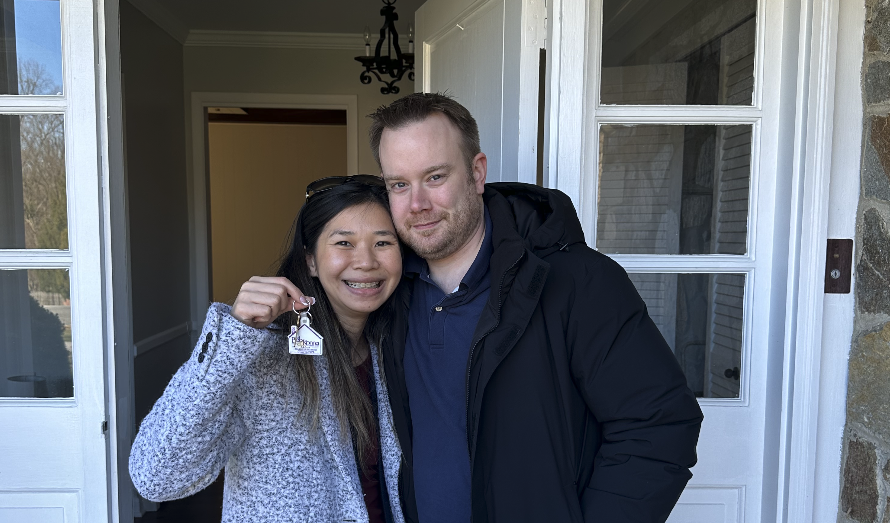 They hit a trifecta and found a wonderful home, on a large 33,000 square foot lot, with a home office featuring built-ins, and located in the "A+" Mt. Hebron high school boundary.
We're appreciative of Ben and Salin for expanding our reach and knowledge into the multiple benefits of Howard County. We have no doubt that we'll be helping many more buyers make Good Things Happen there, too.