Did a Comet Realign The Housing Market?
The truth is out there… or, at least it's in the sales figures. 
If you happened to be outside on the night of January 12, 2023 – and looking in just the right corner of the night sky – you might have seen a green comet flying by. The comet, officially known as Comet C/2022 E3, last passed close enough to be seen from earth about 50,000 years ago. It will be another 50,000 years before it's visible again, so there's a fairly good chance Earthlings (at least as we know them) won't ever see it again.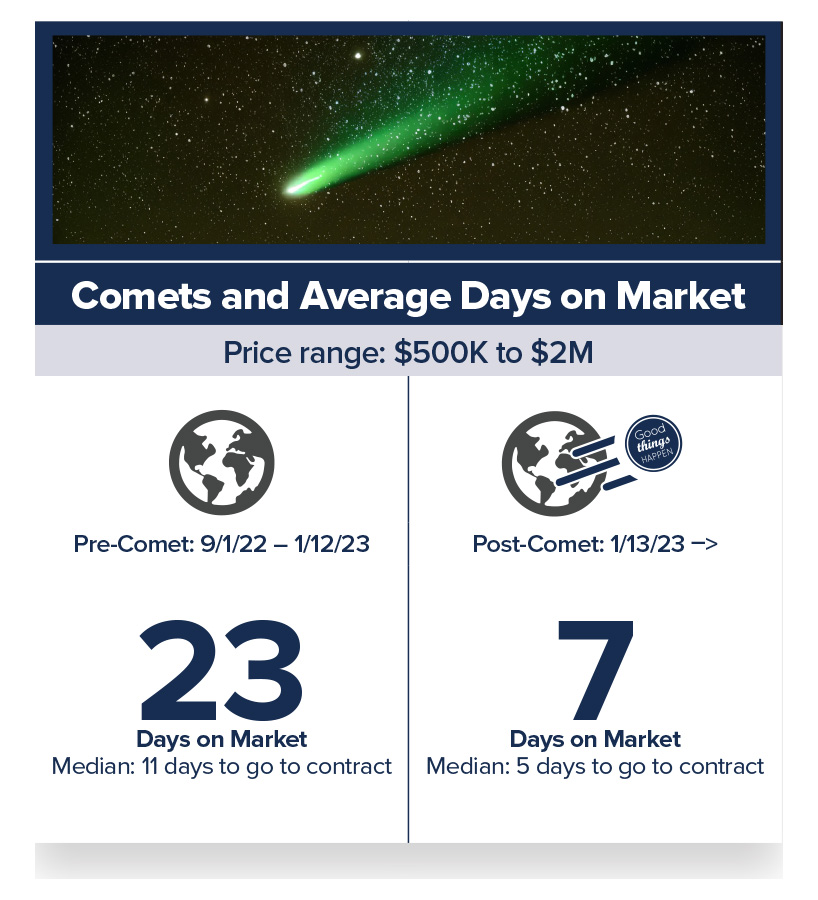 So was the comet just a flash in the night or did it alter the course of our real estate market?
Prior to its arrival, from Sept 1 – Jan 12, the average days on market for homes priced from $500,000 to $2,000,000 was an astronomical 23 days. After C/2022 E3 zipped by, our real estate market blasted off and the average days on market cratered to just seven.
Did the comet sprinkle some stardust on our real estate market…or is it just a coincidence?